Video Alfa Romeo 4C Concept Trailer
Another Awesome Super Car From the Geneva Car show. How could it get Sexier than this?
200mph!!
Alfa Romeo 4C
comes complete with a carbon chassis. Light weight for speed. 1750 Turbo gas engine, 200 hp in a 4 cylinder super car. I could not believe that this was possible. Weight to power ratio<4kg/hp. Automatic twin clutch transmission!
Very classy for a super car!
"Most Enjoyable form of Intelligence."
I like fast cars. these are probably one of many of my favorites. Ferrari Enzo, Lamborghini Veneno, and this Alfa Romeo. I just like to see fast cars go! Talk about getting your engine running at some fast speed!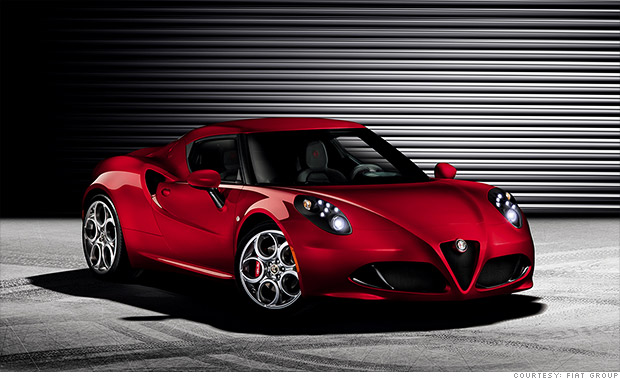 Poetry in motion. It would sure get some looks out here in Missouri.
We don't see much of this type of vehicle anywhere, except an occasional BMW. BMW's are not classified in the same category as the Alfa Romeo.
Ferrari Enzo Video :
/tmworth/blog/ferrari-enzo-fast-tracking-exotic-car/
Some people have no time and all kinds of money others have no money but all kinds of time.
I over heard a conversation yesterday between two co-workers.
When are you leaving for vacation?
Surprisingly, next week, Where are you going?
No where. Just staying home. I have no money to go anywhere.
Ohh says the other co-worker. The conversation ends.
How many of you have that feeling? You can't go anywhere on vacation.
How about you write your own paycheck?
Give yourself the time to enjoy life? No more 9-5?
Click here for information.
http://socialcontentblogger.com
Click banner give your best email!